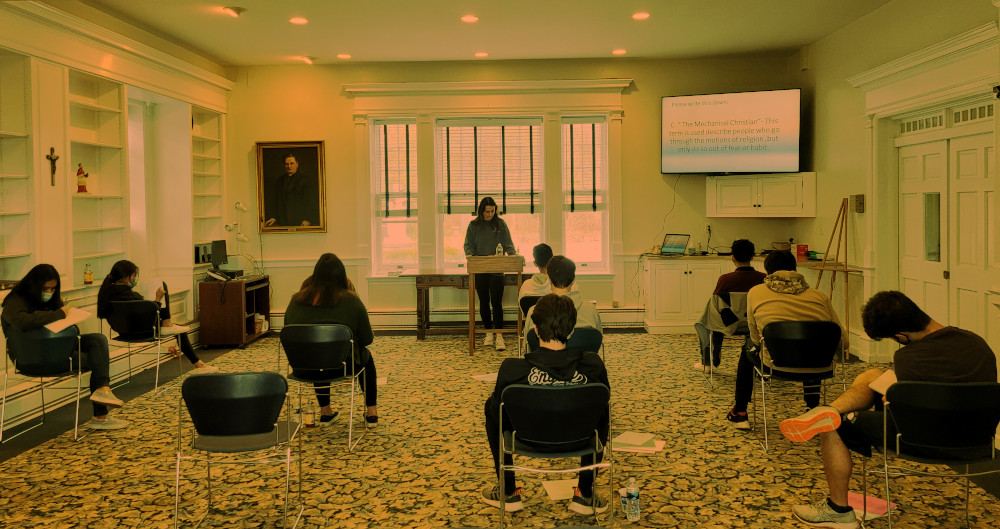 Coming Up!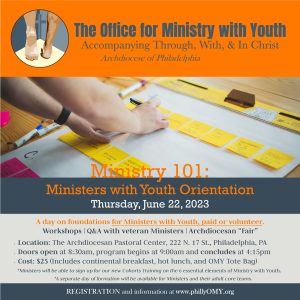 A day on foundations for Ministers with Youth paid or volunteer. We welcome Ministers with Youth from across the Archdiocese for a day of foundations in ministry with post-confirmation through High School aged youth. Each workshop will include a presentation and time for hands-on work. The workshops: In Addition: Details: *REGISTER HERE (credit card payment […]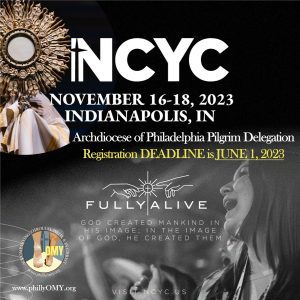 THE REGISTRATION DEADLINE IS JUNE 1, 2023. In order to help you prepare, we have put together a Group Leader Packet with pertinent information, pilgrimage costs, billing details, and more. PLEASE REVIEW IT AND ALL OF THE DOCUMENTS CAREFULLY. Preparation is Key to making this pilgrimage a truly transformative experience. GROUP LEADER PACKET (A MUST […]
OMY July 2022 to June 2023 Events Calendar
CLICK HERE to download the OMY 2022-2023 calendar. Do note there are two pages.
*Make sure to connect through our monthly email, social media, and calendar below for the latest updates to our events.