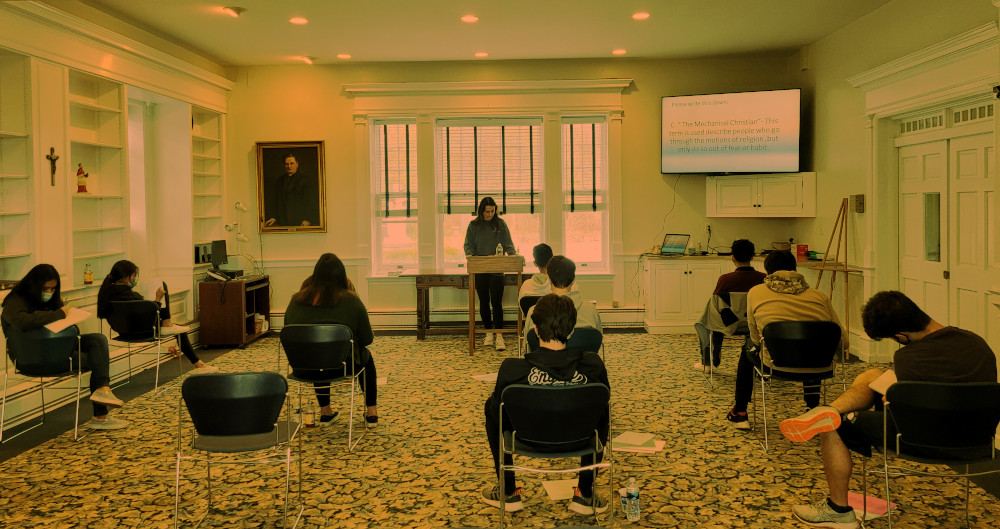 Coming Up!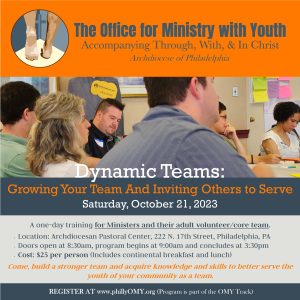 NEW from the OMY – A Day of Formation for Your Team! NEW to the OMY Professional Development offerings for Ministers with Youth, Dynamic Teams will be a yearly, in-person, one-day training for Ministers and their adult volunteer/core team members to assist with team building and acquiring knowledge and skills to better serve the youth of […]
Montgomery County Sunday, October 22, 2023, at Mary Mother of the Redeemer at 1325 Upper State Rd, North Wales, PA *Led by the MY County Community of Montgomery County Bucks County Sunday, December 10, 2023, at St. Andrew at 81 Swamp Rd, Newtown, PA 18940 *Led by the MY County Community of Bucks County Montgomery […]
OMY July 2022 to June 2023 Events Calendar
CLICK HERE to download the OMY 2023-2024 calendar.
*Make sure to connect through our monthly email, social media, and calendar below for the latest updates to our events.