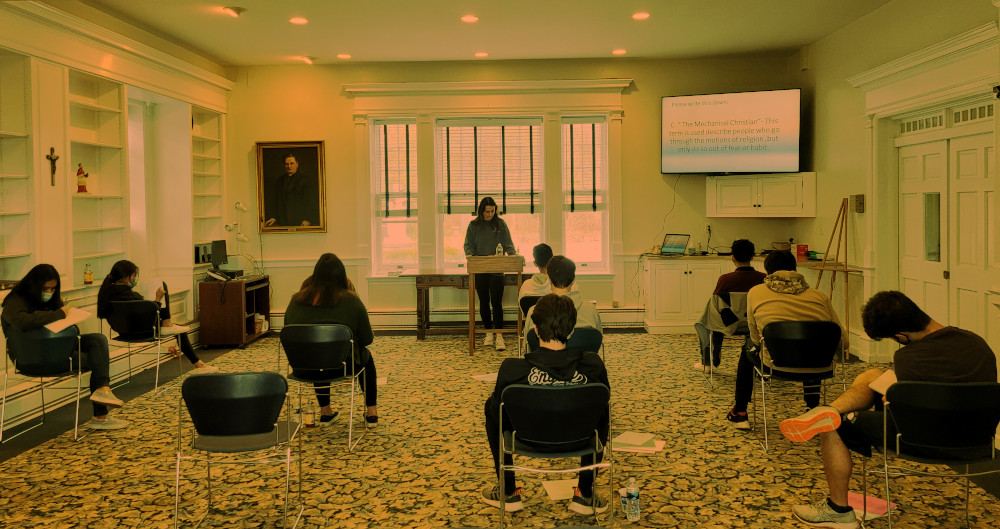 Coming Up!
In Him, With Him, Through Him A Day Retreat for Ministers with Youth (parish, DRE/confirmation, HS, CYO, Scout, movements) and Ministers with Young Adults by the Office for Ministry with Youth and the Office for Ministry with Young Adults of the Archdiocese of Philadelphia. Come and immerse yourself in Him, with Him, and Through Him […]
MY Fall Gathering: Caring for Self Learn the importance of caring for yourself in ministry and learn to recognize the signs of burnout as well as how to inform our youth about it. Presentation by Christina Lamas, Executive Director of NFCYM REVISED TIME! Doors open at 5:30 pm, program begins at 6:15 pm, optional Self-Care activity starts […]
Once again, we are delighted to bring home a one-day youth conference in the spirit of the National Catholic Youth Conference (NCYC) done by the National Federation for Catholic Youth Ministry (NFCYM). Date: Saturday, November 19, 2022. Doors open at 8:30 am. The program begins at 9:00 am. The day will conclude with Mass at […]
OMY July 2022 to June 2023 Events Calendar
CLICK HERE to download the OMY 2022-2023 calendar. Do note there are two pages.
*Make sure to connect through our monthly email, social media, and calendar below for the latest updates to our events.