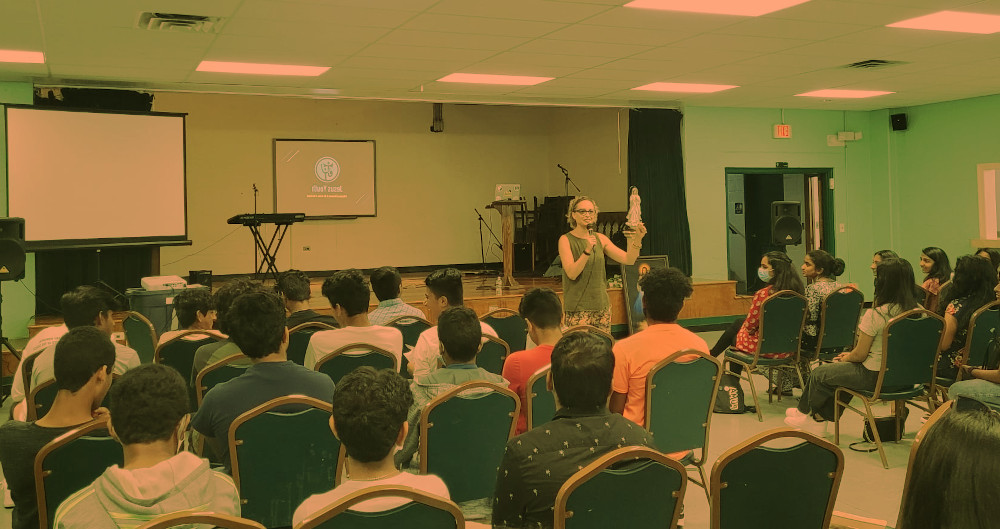 About Us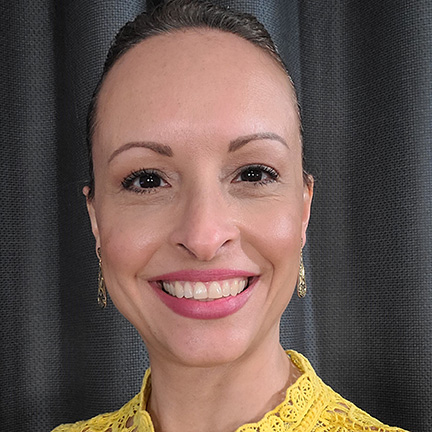 Marisally Santiago, Director
Marisally Santiago's ministry roots extend from her teen years when her mom started a youth ministry at their parish in Kissimmee, FL (yes, Disney was her playground!). Prior to her role in Philadelphia, she served as an Associate Director at the Office for Youth and Young Adult Ministry with the Archdiocese of Newark, NJ where she directed Young Adult Outreach and Pastoral Juvenil Hispana (Hispanic Youth and Young Adult Ministry). At the same time, she served as a parish youth minister, alongside her husband, Edgar. In 2018, Marisally received her Master's in Pastoral Ministry with a concentration on Spiritual Direction from Immaculate Conception Seminary at Seton Hall University in South Orange, NJ.
Marisally has served as interim secretary for La Red (National Catholic Network of Pastoral Juvenil Hispana) where she is a member. She is also the chair of the National Youth Advisory Council of the National Federation of Catholic Youth Ministry (NFCYM).
Outside of ministry, Marisally enjoys spending time with her husband of 18+ years, flavorful food, the company of friends and family, spiritual books, and music (the more percussion, the better). As a true island girl from Toa Baja, Puerto Rico, she also loves a solid dose of sand, sun, and seawater.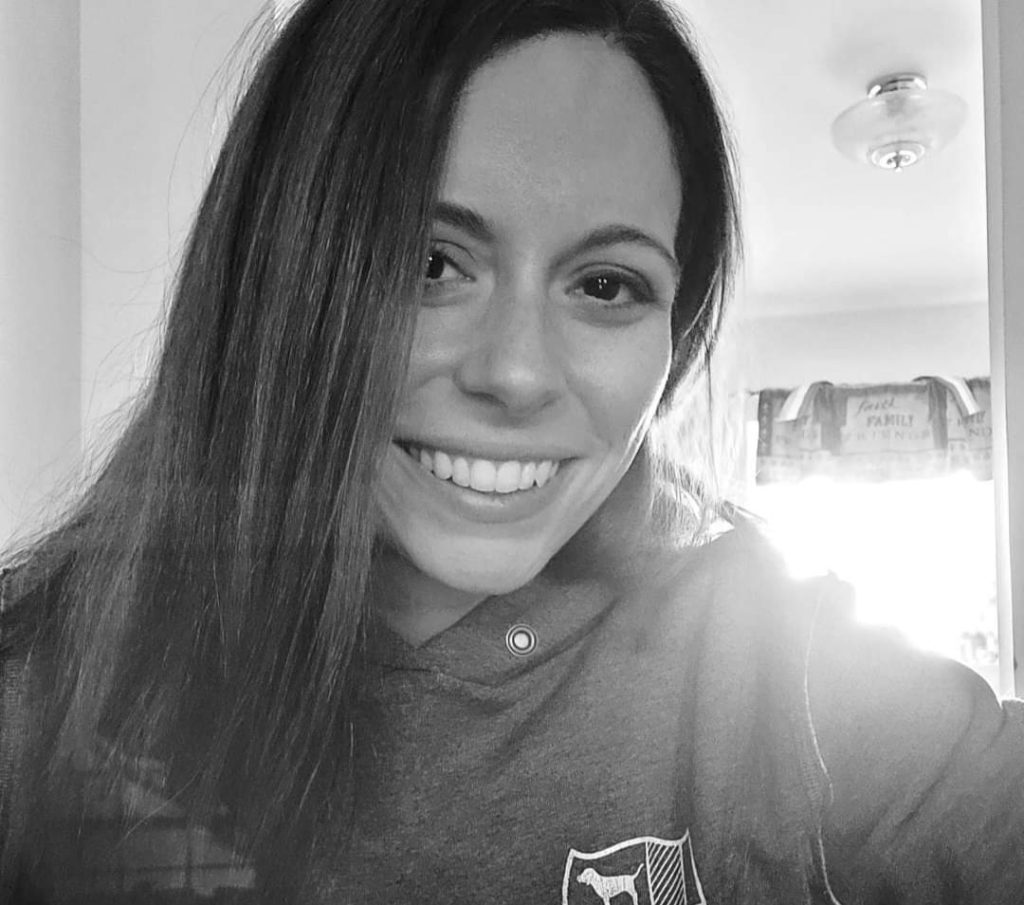 Laura Baldassari, Associate Director
Laura Baldassari was born and raised in Norristown and grew up at Visitation BVM Parish. She earned her bachelor's and master's degrees in Criminal Justice and Psychology wanting to work with offenders. Along the way, Laura felt called to volunteer in Ministry. Ten years as a volunteer-led to becoming the Youth Minister at Visitation.
Laura is a movie savant and can recite movies in their entirety (especially Disney).
OMY Vision
Through, with, and in Christ, the Office for Ministry with Youth (OMY) seeks to serve and support those who Minister with Youth for effective ministry and advocacy of a culture where all youth, of all diversity, are welcomed and accompanied in their faith journey to co-responsible leadership, missionary discipleship, and vocational discernment.
Goals
Promote the Archdiocesan vision and pastoral plan for the advocacy of youth.
Accompanying those who Minister with Youth with pastoral care, professional development, spiritual formation, and resources for effective Christ-centered ministry.
Assist the accompaniment of youth through focused experiences that facilitate encounters with Christ, Self, and others.
Engage and form youth to be protagonists and committed co-responsible leaders in ministry and the world.
How We Serve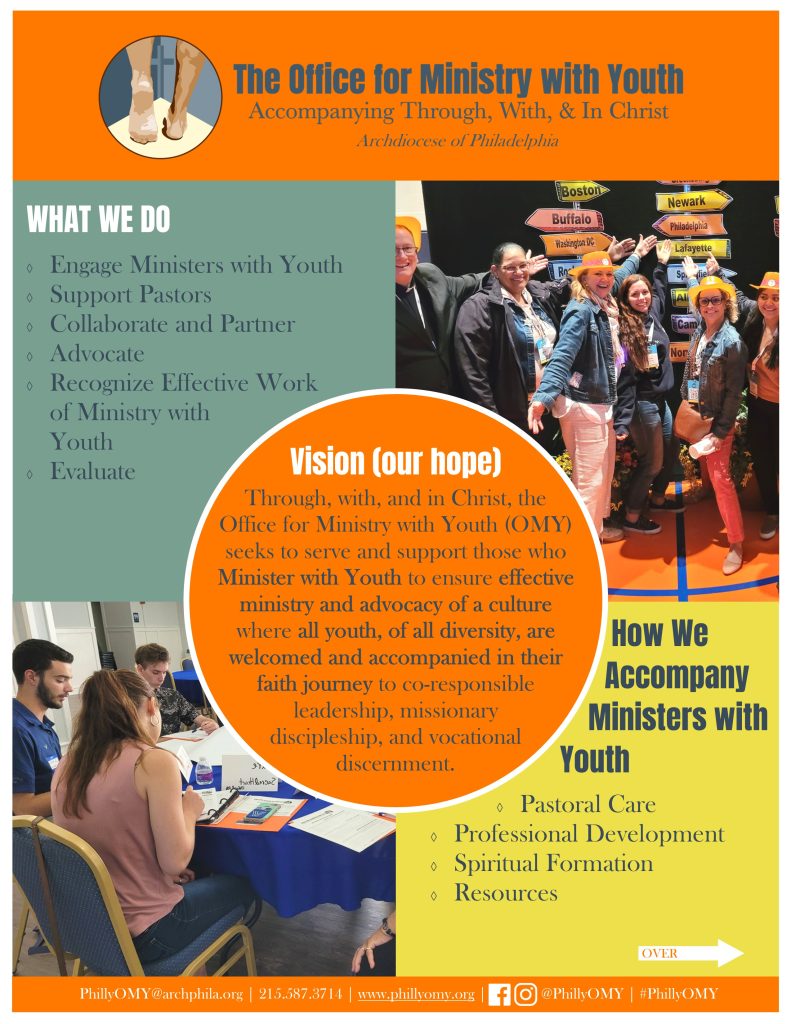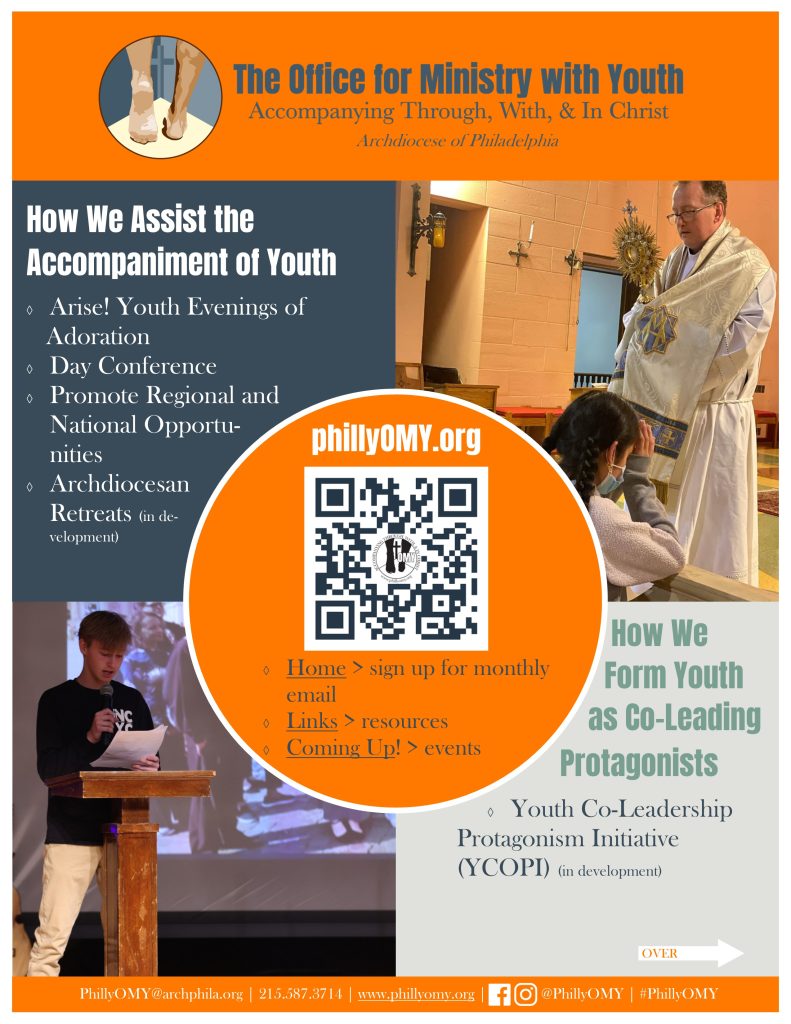 Shared Mission of the OFFYYA
The Office for Ministry with Youth (OMY) exists to support Ministers with Youth and parishes in their accompaniment of post-confirmation through High School youth as one of three branches of the Office for Faith Formation for Youth and Young Adults (OFFYYA). The three branches of OFFYYA are: Office for Catechetical Formation, Office for Ministry with Youth, and the Office for Ministry with Young Adults. By being part of OFFYYA, these three offices hope to provide a better continuum of ministry and care that helps young people more easily transition from various stages in youth and young adult lives. While the OMY will focus on youth, we are excited about collaborating with OFFYYA as a whole to create a more dynamic and interconnected web of ministry and outreach.
Shared Mission of the OFFYYA
Teaching, Accompanying, and Inspiring in the name of Jesus!