NCYC 2023 Pilgrim Delegation, Arch. of Philadelphia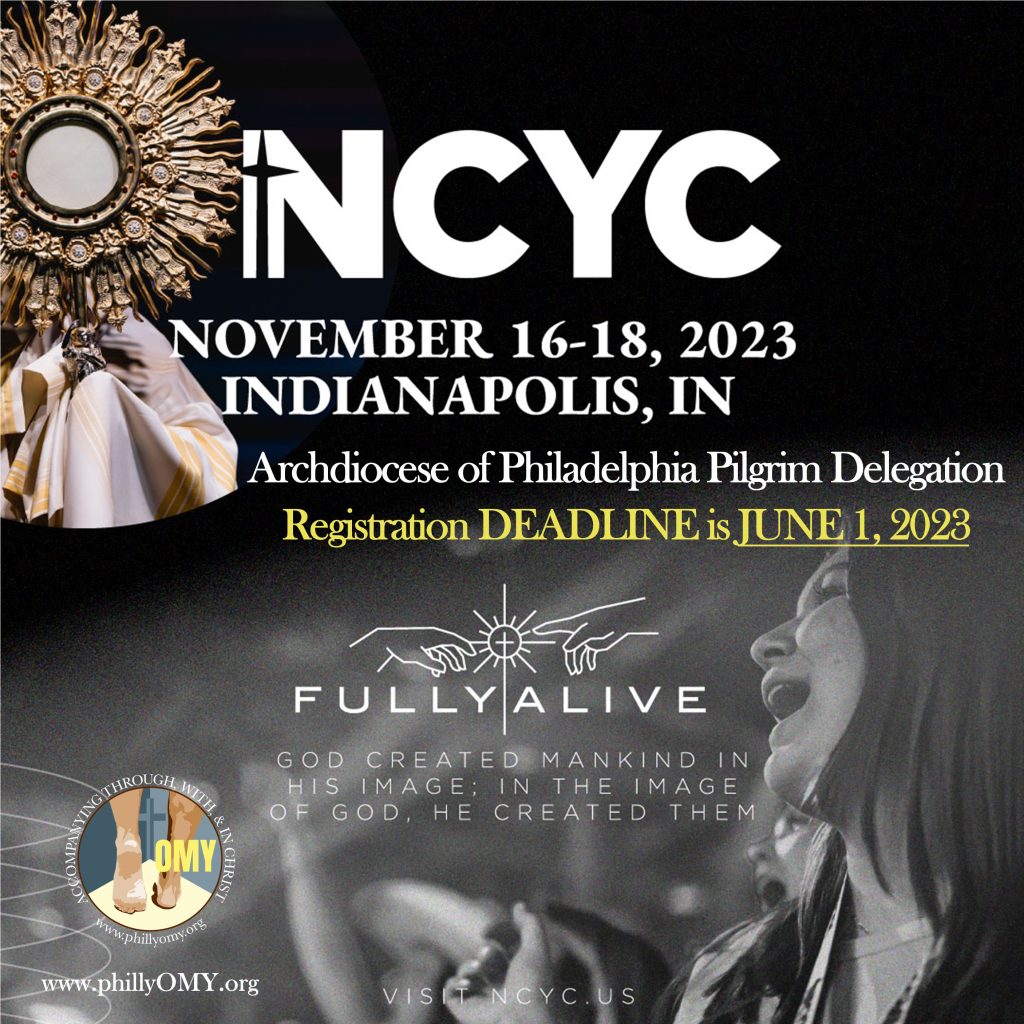 THE REGISTRATION DEADLINE IS JUNE 1, 2023.
In order to help you prepare, we have put together a Group Leader Packet with pertinent information, pilgrimage costs, billing details, and more. PLEASE REVIEW IT AND ALL OF THE DOCUMENTS CAREFULLY.
Preparation is Key to making this pilgrimage a truly transformative experience.
GROUP LEADER PACKET (A MUST read. It contains EVERYTHING you need to know)
Included in this packet are:
NCYC 2023 Dates and Program Info
Pilgrim Package and Prices
Payment Process
Cancellations and Additions to Your Group
VERY Important Deadlines
Individual Registration Process
Transportation
Hotel
Group Leader and Chaperone Responsibilities
Pilgrimage Prayers
Fundraising
**CLICK HERE for our recorded Zoom call explaining the information in the Group Leader Packet. Passcode: $r=hJH68
Complete the form
We will create a profile in the portal
We will email you access and a temporary password
**IMPORTANT NOTE: You will need all of the information for each youth and adult participant. Please review the FORMS below to know what information is required. If you have not done so, we highly encourage you to review the Group Leader Packet and Zoom recording for all of the pertinent information regarding our Archdiocesan Pilgrim delegation.