MY Spring Professional Development Gathering: Christus Vivit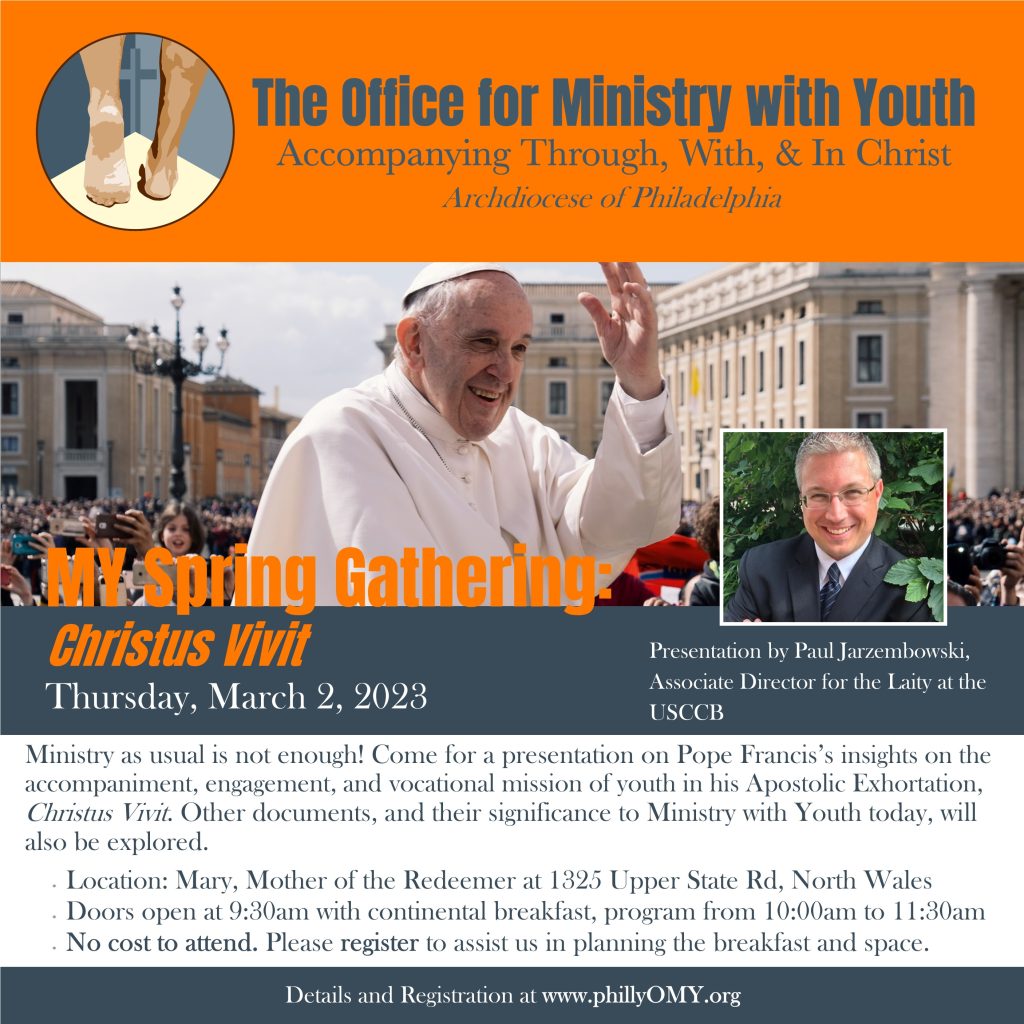 Christus Vivit is Pope Francis' Landmark Exhortation on Youth and Young Adults!
All Ministry with Youth is meant to be informed by the wisdom of the Church captured in the words of Pope Francis in his Post-Synodal Apostolic Exhortation, Christus Vivit. In it, Pope Francis shares his insights on the accompaniment, engagement, and vocational mission of youth. It is the result of a historic multi-year Synod of Bishops on Young People, the Faith, and Vocational Discernment.
Our presentation will be by Paul Jarzembowski, Associate Director for the Laity of the USCCB Committee on Laity, Marriage, Family Life and Youth (LMFLY). He will speak on the significance of Christus Vivit and how it is helping to give a new shape to Ministry with Youth in the United States. Other documents, significant to our Ministry with Youth, will also be presented.
Open to Ministers, Core Teams, and Volunteers with Youth of the Archdiocese of Philadelphia.
Location: Mary, Mother of the Redeemer at 1325 Upper State Rd, North Wales
Doors open at 9:30 am with continental breakfast; the program is from 10:00 am to 11:30 am
No cost to attend. Please REGISTER HERE to assist us in planning the breakfast and space.