Intercessory Prayer Training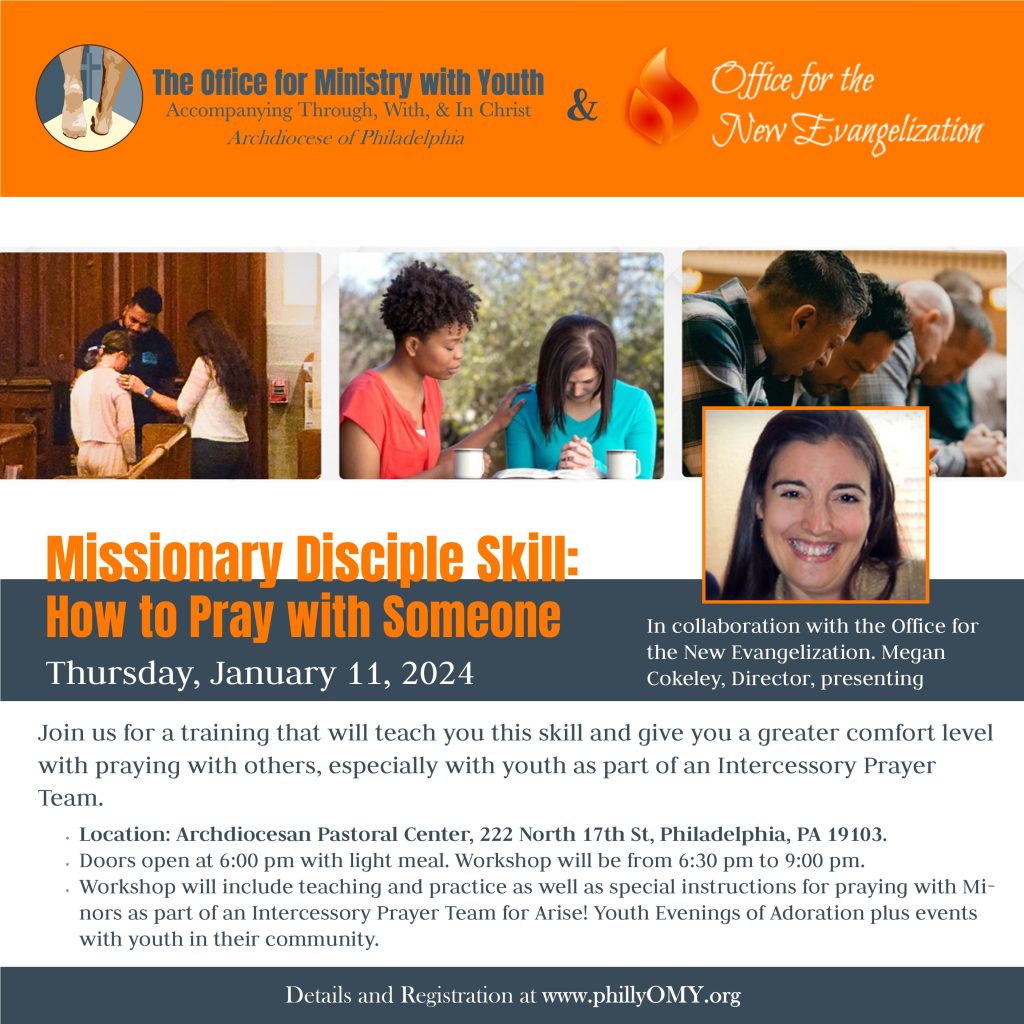 The Office for Ministry with Youth and the Office for the New Evangelization invites you to learn an important Missionary Disciple skill: How to Pray with Someone.
Join us for a training that will teach you this skill and give you a greater comfort level with praying with others, especially with youth as part of an Intercessory Prayer Team.
You will learn:
Teaching on when and how to offer to pray with someone
A simple structure to follow
Opportunity to practice with others
The workshop will include special instructions for praying with Minors as part of an Intercessory Prayer Team.
Click here to download a flyer with additional information. Feel free to share it with others!
Event details:
Date: Thursday, January 11, 2024
Location: Archdiocesan Pastoral Center, 222 North 17th St, Philadelphia, PA 19103.
Time: Doors open at 6:00 pm with a light meal. The workshop will be from 6:30 pm to 9:00 pm.
Cost: FREE!
CLICK HERE to REGISTER. The DEADLINE to register is January 5, 2024.